An interactive virtual treatment helping people to deal with their mental problems in a pleasing and effective way.
Analytical psychology is a school of psychotherapy which originated in the ideas of Carl Jung, a Swiss psychiatrist. It emphasizes the importance of the individual psyche and the personal quest for wholeness. If those two can not proceed toward campatible, neurotic symptoms may arise, including, for instance, phobias, psychosis, and depression.
My role: Lead product designer, researcher
My team: In collaboration with Han Yu, Du Kunxiao
Time:2018.1-2018.6
Skill: User Study, Visual Design, Interaction Design
S-BOX is an App design for those potential mental illness patients to do self-help by using sandplay therapy and VR.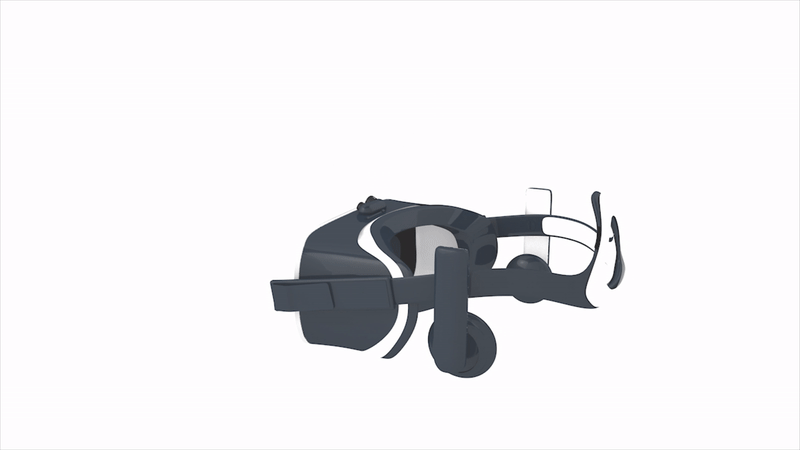 THE STATUS QUA OF CHINESE MENTAL HEALTH
Mental disorders rank 1st in the total burden of disease
​
Mental disorders rank 1st in the total burden of disease
What stop the patients from being cured?
Comprehensive Questionnaire
Sandplay therapy are more suitable to those who only have some psychological problem instead of mentaliy ill. We investigated the potential users' preferences and behaviors by using an comprehensive questionnaire mainly containing closed-ended questions.
By withdrawing questionnaire the 259 effective feedbacks, we have got 64 individuals who meet our target. By using SPSS, we gained the following insights:
We found 3 typical individuals who suffered from mental health problem but for some reason still been bothered. We try to know is there some thing in common for those people.
2 key words of Chinese mental health
According to the 2 key words, I tried to find some resolution for my design.
My research will go on to discover how to use those I find out through the brainstorm can help me with my design.
What Is Sandplay Therapy?
Sandplay therapy is a nonverbal, therapeutic intervention that makes use of a sandbox, toy figures,and sometimes water, to create scenes of miniature worlds that reflect a person's inner thoughts, struggles, and concerns.
It can be divided into two basic types:
Non-directive play therapy
Participants work toward their own solutions to problems through play.
Includes more guidance from the therapist .
Why and why not sandplay Therapy?
We did an ramdom interview in Peking University Sixth Hospital got a lot negative feedback from the patients or their relatives. The followings are ADVANTAGES & LIMITATION of sandplay therapy.
Hardware: expensive, sand is not easy to clean, selection range is small, and not easy to set up. The consultation room cannot guarantee 100% undisturbed Software: the requirements for psychological counselors are also high.
How to interpret a sandplay work?
The intepret of sandplay work need to be consider from 2 different perspective.
The sandplay final work itself
The whole process of building
Although the evaluation of the product is multidimensional, but there are routines to follow to interpreted. We can achieve comprehensive evaluation of the whole set of treatment by monitoring of the construction process.
A kid is using ITA(Immersion Treatment of Autism ) in mental health center, Shanghai Jiaotong University School of Medicine
The core features of VR technology are immersion, interaction, imagination, which coincide with the main deficiencies of communication, interaction and imagination in autistic patients.
VR technology may be a good prescription for autism.
We conducted a survey of the current treatment to the patients, both directly and tangentially related to the issue of release the pressure or diagnosis or sandplay therapy.
According to former research insights, our solution should lie in the first quadrant.
There are lots of existing products trying to solve the problems but most of them do not meet the need of our target users.
Based on the research, we did Brainstorm and made Affinity Diagram to collect ideas on how to meet all the needs we gathered from the research. We finally focuus on these three key inggredients below.
We named it S-BOX wormer concepts and conbines them into a final dolution below.
Regulating emotion is the key to finally achieve to rehabilitation. In this way , we need to adjust the procedure not to be too strong and help to rebuild the emotion situation step by step.
In order to match with the 2 major usage of sandplay therapy, we design 2 operating process of our App. Build freely & Follow the guidance.
​
Noise cancelling headphones
Headphones that reduce unwanted ambient sounds using active noise control.
RGB camera and 3D sensor camera
An type of camera allows us to simulate human binocular vision and capture three-dimensional images.
"I feel uneasy in a completely empty space, it will be btter if there are something I can start with."
We gathered more than 100 sandplay works to choose our model and scenarios. We tested our prototypes with six users and asked each participant to think aloud what they feel about the buiding scenario. We made some improvement according to their feedback.
Get your report and advice
The most challenging part of this project was to think from the patients perspective. I do not have the experience of being mentally ill, so I try my best to dicover the inner side of those who have the problem. Anyway, I really enjoy the designing part and I hope one day it can become truth to help the public.