Royin is a set of airport express travel solutions designed for business travelers, including Self-service baggage check-in, Face recognition boarding and other system-based services.
My role: Researcher,Lead Prototyper,
My team: in collaboration with Ivy Li, Zhiyu Han, Wang Ke
Time:2018.6-2018.12
Skill: User Study, Interaction Design
Preliminary Questionnaire
Who​se experience during the flight can we improve most?
Our primary goal of the first research is to refine the needs of different travelers and to choose our target user with the most strong demands in undemanding flight. In order to investigate people's demand, we designed questions like:
The research result validated our design question by indicating:

Businessman, who travel a lot with strong needs to improve details during the flight, especially those who fly regularly under much pressure with tight schedule . They have the strongest demand for a one-stop Butler flight.
Where are our opportunities?
We designed a comprehensive questionnaire mainly containing closed-ended questions to explore the specific needs' of our target users during the procedure of a trip. So during the second research, we aim to specify their most disturbing problems during the flight and dig deeper to discover essential needs behind their current flying process.
Contextual Inquiry & User Journey
We then followed and then interviewed 12 businessman who could be our target users, using shadow investment and a series of semi-structured questions to explore their every single movement during the preparation to the flight and attitudes towards the structure at the airport.
We made the journey map of a typical traveler and aylasis the progress step by step. The record effectively compensated for data we got from the questionnaires by giving more insightful information about their mindsets. After analyzing and synthesizing, we discovered that interviewees have similar patterns of behavior and are facing similar problem. Using the information gained from the research, we discussed representative travelers' trips. Then we identified their emotional phase of each moment.
We sorted all the pain points we gathered in the research and categorized those into different dimensions to find our opportunities.
The service frame of Royin 1.0
Did our App meet user's need?
" I feel a uncomfortable when using the AR map, cause when I left to check my baggage situation I need to restart the navigation when I come back."
"I need some guide when my baggage or me myself check-in doesn't work, or it will just stuck in the middle and I can only ask the staff for help."
"I feel lost using ROYIN, it is not that clear to figure out the function I need is in which channel. It need a lot of effort to get skilled in it."
Did our device work on well in practice?
We were quite confused to how to put our device in the proper position.

The result have proved to be take up more time to check in than before.

We make a video to our complete procedure and show that to experts and got following result:
We narrow the target users too small and we need to find the most urgent need of the users.

We need to organize the app architech in a more proper way.
Therefore, the evaluation process revealed some fundamental user ability issues, which led us to change our direction.
How we screen our target user?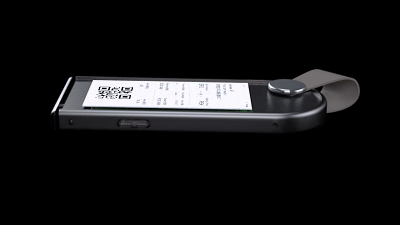 Intelligent boarding pass
Intelligent boarding pass
Intelligent Security Inspection System (part)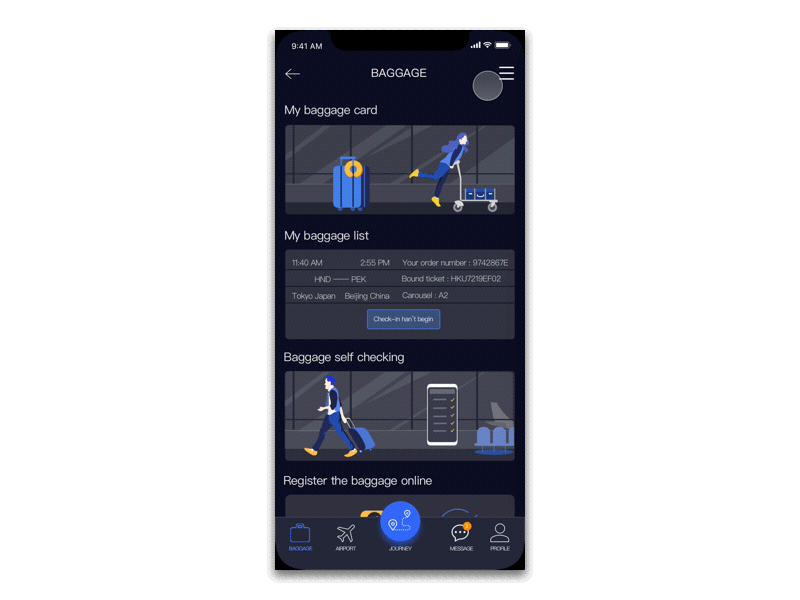 We have never thought to come to this far. Thanks to this experience, I start to understand that the design should always go in front of the technology and never afraid of thinking of incredible ideas.